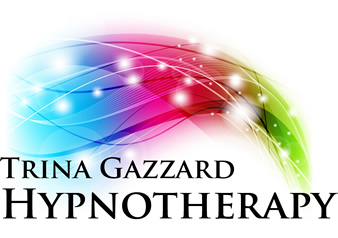 Clinical Hypnotherapy & Psychotherapy in North Somerset and Bristol
Customer Feedback
"I started my hypnotherapy sessions with Trina when I was at my lowest. I suffered regularly from anxiety attacks and felt like I was bordering manic depression. I was in a black hole with a black dog sat on top of me which for those who have suffered will know what that means and how that feels. At first I was on the defence, arms folded and a non-believer in hypnotherapy possibly helping me. I also felt scared! Well I cannot express how wrong I was and how much Trina changed my thinking and in turn my life. How many people can you say that about? After 10 sessions I was no longer in tears like session 2 but was giggly and full of energy. It was uplifting! I now continue her good work in positive thinking to others and do not allow negativity in. I achieve my goals and believe in myself instead of putting myself down. I'm a much nicer person to be around and a better friend to others. I no longer have anxiety attacks and am healthier all round. I cannot thank Trina enough and would highly recommend her to others. Trina teaches you to think of your goals and what you want from your future. To seek success, happiness, love and to fight fear, depression, anxiety and negativity.
"I can't recommend Trina for hypnotherapy highly enough. I had suffered with a bird phobia for about 35 years and had considered hypnotherapy before but firstly didn't believe it could work as my phobia was so 'severe' and secondly had heard that with some hypnotherapists I would have to look at pictures of birds to overcome my fear. Thankfully this was not the case with Trina. With her calm, gentle, understanding nature I was soon at ease. I can now look at real birds and photos of birds without screaming or feeling sick, she really has improved my quality of life."
"I just wanted to say a HUGE THANK YOU for everything! I'm so indebted to you and your wondrous hypnotherapy skills. I honestly feel like a different person and approach my life more positively and with confidence. I don't have need for my OCD tendencies anymore and my motivation skills have improved hugely."

After experiencing a really personal sexual issue which is often described as vaginismus, and spending a lot of time online looking for help, being told by doctors it was just in my head, and counselling failing to assist, hypnotherapy was my last hope. I was feeling desperate and depressed. It was affecting me emotionally which impacted on my relationships I immediately felt at ease & relaxed at the first session, and felt confident she could help me. After around 5 sessions my confidence & self esteem was coming back & after the last but one session I had successful sex! Now a few months on, my confidence is growing and things are improving all the time, including my relationship. I can't explain how much she's helped me, and how lovely she was throughout the process (as you can imagine this sort of issue isn't the easiest to talk about). I would recommend her to anyone who is suffering from fears or phobias, especially this one as there aren't many options for people experiencing it. It will be the best money you ever spend! One very happy customer.
"Trina Gazzard. What can I say? You took me from the place I was in which was crying like a baby all through a flight or taking medication, to sitting by the window, watching take-off and landing, taking photos of Mount Tiede out of the window and loving it, without medication. AMAZING!! Thank you so much."
"I have been seeing Trina for issues around anxiety. I had problems going to the shops, concerts, family events and other similar things where I would have panic attacks. Right from the start Trina began to change the way I think… I recently attended my daughter's concert, I realised half way through that I'd not had my usual panic attack. I was there relaxed enjoying myself without feeling nervous. This was a huge stepping-stone for me and led to even bigger things such as going away for a few days with friends, without the safety blanket of my husband. This was all due to the way Trina had prepared me. None of this would have been possible before my sessions with Trina."